is a Real estate veteran since 2004 specializing in Luxury
Residential Real Estate throughout South Delhi.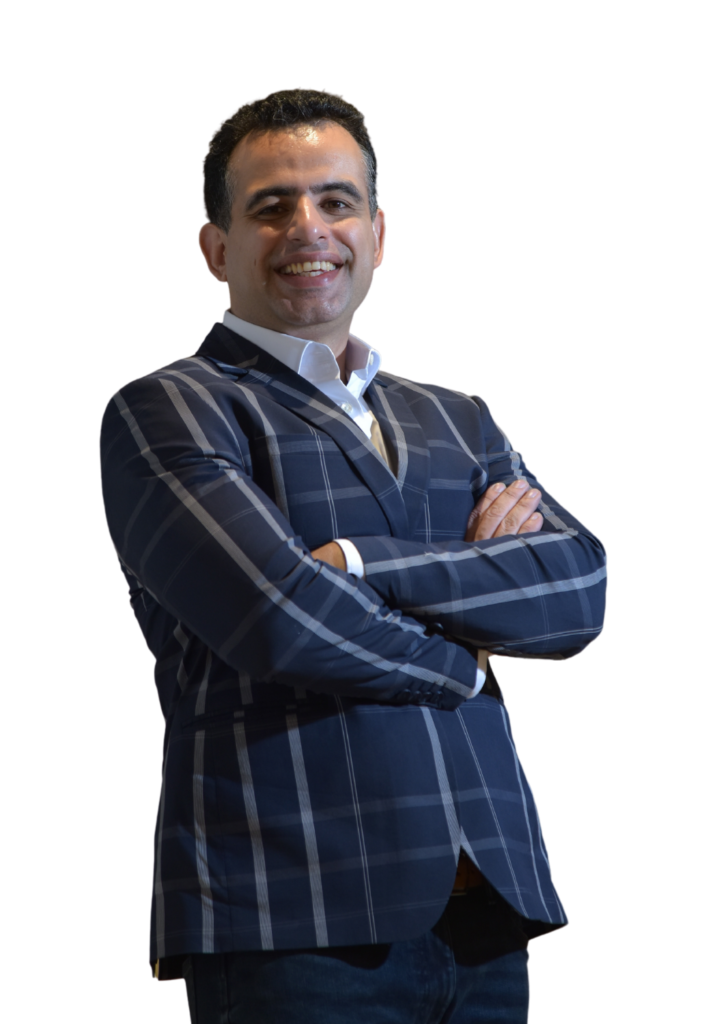 His life was well organised, but not every time fate allows you to continue on the same path, destiny has its own plan for us. Working as a Software Engineer was the initial plan of Ashutosh Bhogra but that took a detour to something different. He pursued software engineering and had planned to work in the same field. His father, though, expected him to join his family business and prosper the family business further. But, this didn't convince him to the extent of leaving all the plans he had for himself. While settling into his new job and working the night shift, he sought to reflect and realised that this was not the life he had imagined for himself and realised that he could do better. Moving away from engineering to join his family business of real estate life offered a lot of things and since then he has never looked back. Sometimes there's no hindsight regret about your decision and you realise you hit the right one. Long days, sleepless nights, making mistakes and learning from them became a recurring theme in his life. The real estate business was founded more than 35 years ago by Army veteran, Major OP Bhogra and later joined by his two sons, exemplifies all of the hard work that has gone into it. The core team consists of 7 experts, but the actual count includes more than a 25 very close associates and hard-core real estate professionals. They consist of closely held associates working with a single motive as one team. There is a big helping hand for Ashutosh from his support team, letting him explore and focus on executing deals. The team is of professionals who are ready 24/7 to assist customers and help them. Ashutosh has been involved in a number of roles, from being a tenant to a landlord, buyer, seller, and renovator, and has also been involved in construction prospects as a partner. His convention of him being in the real estate business just got him to where he is. His jar of experience just got filled more and more with each passing day. Moving forward, one has to ensure that you keep the permanent customers for a long time and keep adding more to them. This was exactly his strategy to expand his client base and grow more in this field. 
This business was really started more than 35 years back by an Army Veteran Major OP Bhogra and then his two sons later joined him. Ever since they've tried to build up on the business. The core team comprises 7 experts but actually the team spans over 20 counting in close associates that work as one team. And virtually hundreds of other real estate professionals who help us handle deals shoulder to shoulder. Our support team handles everything fully so that Ashutosh can focus on creating and executing deals smoothly and deliver highest value possible.
INDIAN ACHIEVERS AWARD PRESENTED TO ASHUTOSH BHOGRA MANAGING DIRECTOR KRC REAL ESTATE PVT. LTD. IN RECOGNITION OF OUTSTANDING
PROFESSIONAL ACHIEVEMENT & CONTRIBUTION IN NATION BUILDING.t Here
Hi Ashutosh, I wanted to thank you for handling a delicate transaction very well! You were incredibly professional throughout and my parents in law felt cared for by you and trusted you. I relied on you for honest advice. When anyone I know if looking to buy or sell a property I will be very happy to recommend you. Thanks again!
Impressed by the professionalism, availability and ability to understand a client's needs and coordinate the many processes needed in a very seamless and competent manner. Ashutosh is an honest, transparent and knowledgeable person who understands the property market and I appreciate his efforts in making a rather daunting exercise that I envisaged completed in a very smooth manner.
I have used Mr Ashutosh Bhogra's company for several deals over the years now- rentals as well as sale and purchase of properties. Each time I was impressed with his thoroughness and being prepared for all kinds of glitches that often happen in deals. Of course his professional work ethic and very calm handling of situations puts everyone at ease. His company is so much superior to other people I had used before him that I cannot even imagine ever doing a deal with anyone else. Hats off to him for keeping the standards so high even after they got so successful- which doesn't usually happen!
Ashutosh is a pleasure to work with. A very professional real estate company. Highly recommended!
Feel free to contact me, and I will be more than happy to answer all of your questions.